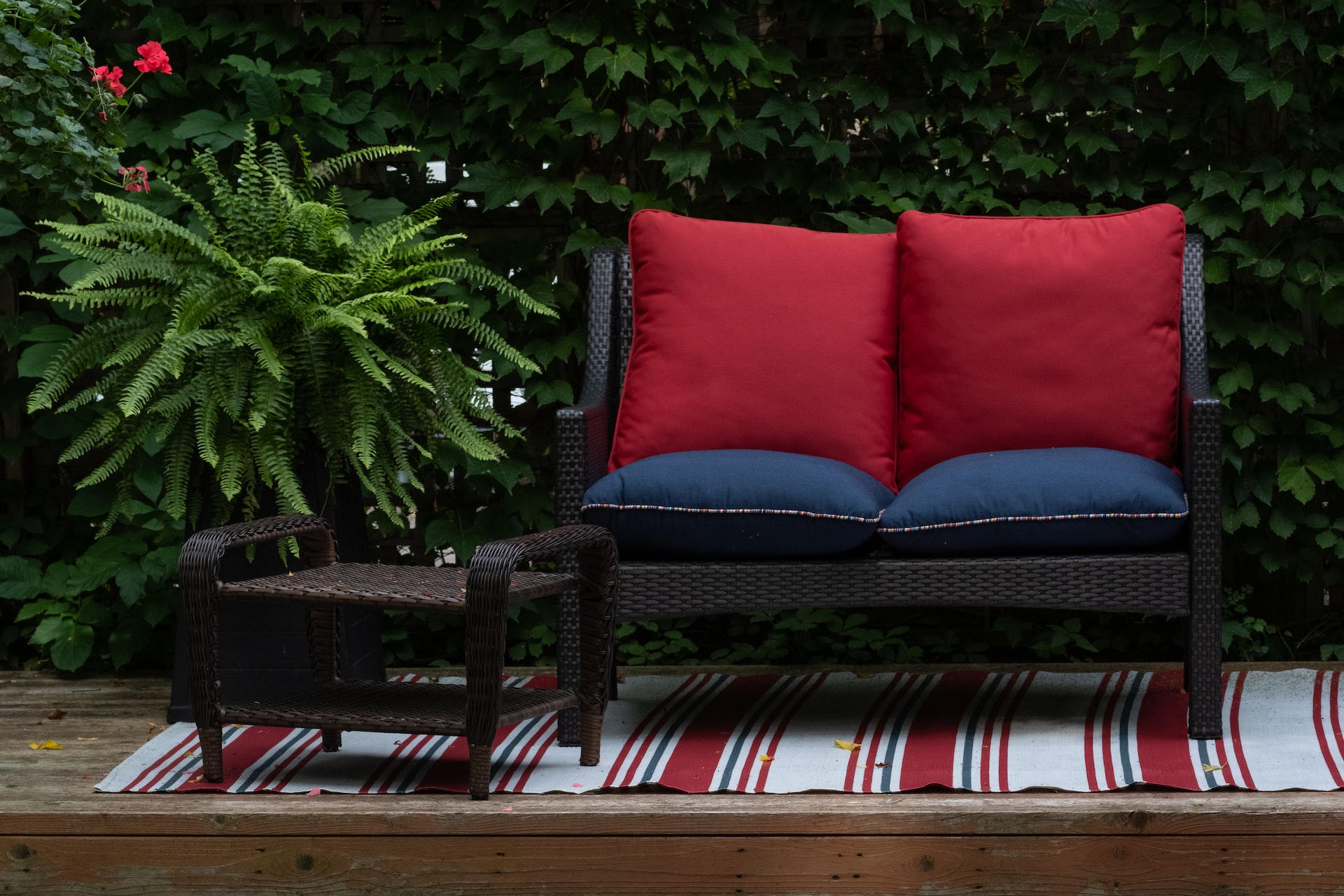 How to Paint Out door Garden Furniture
Summer days are coming, and this means that soon there will be plenty of long warm afternoons where you can sit in your garden and just enjoy life. This is the time to get cold weather ready and apply a little love to your garden furniture that can look a little sad and neglected after the long winter months.

But you will find that putting in a little DIY effort to restore these fine garden furnishings is an enjoyable and highly rewarding task. To shed some light on this task, here are professional tips on restoring your wooden garden furniture to the colours, shades, and tones it once had.

Even though summer comes and goes so fast, there is hardly a better time to invest countless hours in the warmth and beautiful surroundings of your garden and out door furniture. What better way to enjoy your time in the garden than with your very own fully repainted out door furniture? Dinners al-fresco, a good book and a cup of tea, or even your very own home beer garden are all worthy ways to spend the afternoon in the comfort of your garden.
Best of all, with just a lick of paint, your entire garden looks new and improved and ready for you and your family and friends to soak up the sun. Note, this article is not about metal garden furniture.
Prepare your area
The first thing to do is to set up an ample out door space, uncluttered by things you do not want to be spackled with paint. Place the wooden furniture you will be painting on a large plastic or dust sheet (or old newspaper). This will protect the ground below from paint drops. You can add additional protection to anything else in the vicinity that you would like protected from falling paint, this will be especially important if you will be using a spray paint application. Next, see what parts of your furniture can be disassembled as this will make painting the entire furniture an easier process. To learn more about preparing exterior for painting you can read here.
Repairing any damaged wood
Now let's begin with the first problem that can seem so daunting that many will not even begin the project, this is dealing with any rotten wood. This is important for repairing small gouges or patches that have started to rot away.
Scrub the area you are planning to repair with a stiff brush to clean away any rotted wood, paint, or splinters. Now you can easily fill in the damaged wood with quality waterproof wood glue. Paint the glue in with a small paint brush and allow it to fully dry. Any glue that has spilled over can now be sanded down until the surface is smooth and level. This glue will form a protective barrier allowing the wood to be protected from future damage.
If you have larger scrapes and dents damage in the wood, add good quality filler. Apply the filler with a putty knife to spread the filler all the way through the desired area. Make sure it is covered and filled completely.
Smooth down the filler over the damage until it is flush with the surface. Leave this to dry overnight. A plastic knife is the best tool in my opinion. I find they have a nice whip to their motion that allows the process to be done quickly and cleanly — which means less residue to sand off in the future.
If you have very large gouges or serious damage to your furniture, the filler should be added in layers for a stronger finish with increased protective power. A good filler will be quick and fast drying and can easily be filed, planned, screwed, or nailed in place.
Leave it to dry overnight
When the filler has fully dried — best allow it to sit overnight — use 200-grit sandpaper to gently dust away the filler until it is flush with the surface of the garden furniture paint, do this by grinding down the lumps and feathering out the edges to make the repaired section as inconspicuous as possible.
Wipe off any remaining residue with a tack cloth before beginning to apply a coat of primer to your furniture. Once the entire surface has been repaired, sanded, and cleaned it is ready to be primed and painted.
Whether you will be using paint, varnish, or stain, the process is basically the same, but it can also be a little different depending on the conditions of the wood and surfaces you will be painting wood.
It is always best, to begin with, a completely cleaned surface, this means removing any residual paints or varnish — the more thorough the prep, the finer the finish. Many products will claim to be a one-coat solution with no need to sand or prime, but I have always found that the best results in terms of value and durability begin with sanding and priming.
If you have kept your paint in mint condition, there may be no need to touch up the surface with sandpaper. But if you plan to achieve the kind of finish that begins with an immaculate surface, here is how to begin.
Begin by roughing up the surfaces of the furniture you will be painting with a fine-grit sandpaper. A sanding sponge is the best thing to use in my professional opinion.
Once the surfaces have been lightly sanded, clean them off with a tack cloth to remove any dust, moisture, or oils that may have been collected. When working with the dust produced when sanding, it is always best to work outside. But when you are painting, it is best to work indoors. You will soon be able to begin to paint garden furniture.
Before you begin painting, you will need to prime the surfaces with a top-quality exterior primer for the likes of garden wood. If you have finished sanding and the natural wood looks great, forget the primer and get right into staining or varnishing the wood. If you are not sure, you can try different options on the underside of the when painting garden furniture, then you can sand whatever you don't want away and choose the best finish for the rest of the project.
Priming Wooden Furniture
Apply a coat of primer to the furniture with a brush or roller. Make sure you apply the strokes parallel to the grain and allow it to dry completely. Additional coats can be applied as needed to achieve a smooth and clear surface. Allow the primer to dry for a full 24 hours before applying an extra coat of paint.
When you apply the paint, follow the same process. If you will be adding more than one coat, allow each coat to dry fully before you apply the next coat. Use sandpaper to clean the surfaces from drips and other irregularities before you apply a new coat.