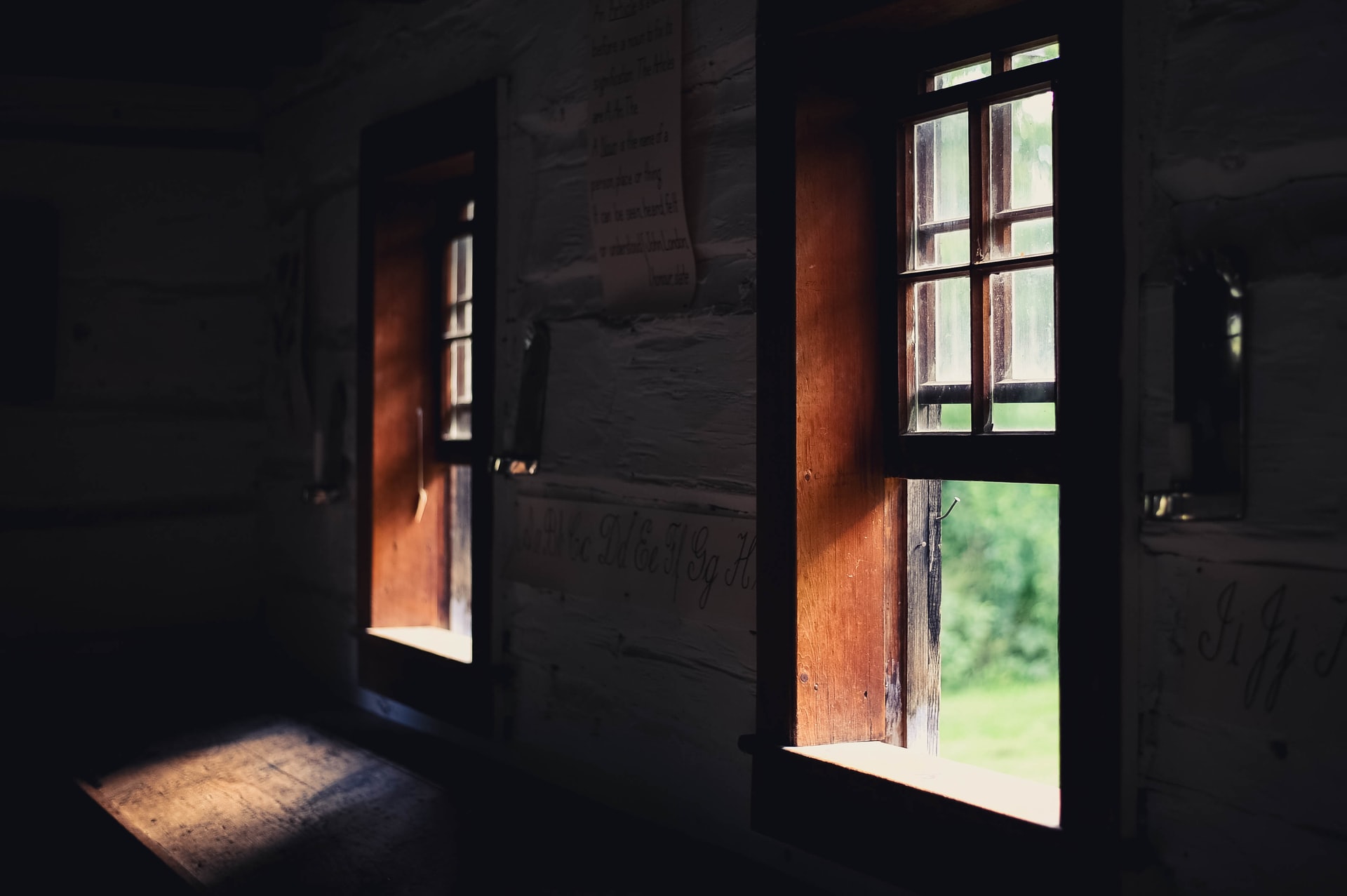 Window Paint
Shop our range of window paint. The correct window paint can completely change the look of a house and elevate it to new levels, bringing it to new levels and letting them become a feature rather than a forgettable factor.

What should you consider when shopping for that perfect window paint colour? First of all you need to consider what you want them to contribute. Are they intended to sit in the background and let the walls around them shine? In this case, classic white would work or maybe a subtle complimentary colour.

Maybe it is the opposite and you want them to stand out. In this case something bold and striking could work great. Or maybe a stronger darky wood stain that will be darker and moodier. Whatever your choice, we here at European Industrial Coatings can find the perfect choice for you.

Read on below to see all the considerations you need to make when shopping for the best paint for your windows.
How Do You Paint Wooden Windows
Timber windows add a really quality and timeless look to a building that a modern UPVC windows/PVC window frame just can't match. Not only do they give this classic look, but they are environmentally friendly, as they are made with just timber and crafted to perfection. They offer many benefits over UPVC windows/PVC windows.
This doesn't mean they are not without issues though, wooden windows over time do degrade and if left unattended will rot. This is where our window paint comes in. Our wide range of window paint can mean the difference between keeping your windows in perfect shape for years to come, or beginning of the end for your windows. Shop the best paint with us.
We have window paint for every stage of their life cycle, right from basecoat at for the very beginning of windows life cycle to topcoats that will keep them safe from the elements for decades. Our stains are perfect for adding something a little bit more dynamic to the look of your windows.
What are some of the considerations you need to make when picking window paint in Ireland? Well first of all you need to look at our climate which is quite wet and damp, this is prime for rotting. To counter this, you will need an exterior weather resistant paint.
Paint technology has improved so much over the past few decades, a previously painted, old flaking window frame can be a thing of the past providing that you care for them correctly. Weather resistant paint is perfect for this and will help your windows fight off the elements.
After protecting your window frame from the world, you have to consider how you want your window paint to look and how it will work with the window sills. This opens up a world of opportunity for you due to the fact that we can colour match your paint to whatever you want. Bring us in a photo, drawing, a piece of fabric – anything. We can get you the perfect paint colour that you want.
The Steps You Have To Undertake…
If your house is looking worse for wear and you think it's time to do a bit of a tidy up, you may think about giving your wooden windows a bit of tender loving care
There's an idea that wooden windows have to be maintained frequently, however this is not true. A cared for piece of wood will last as long as anything. Recoating only has to happen when wear begins to show, such as colour fading or losing a glossy look, or after mending damage to the window frame.
However, you may want to recoat those windows because you want to shake up the look of your home.Maybe you intend on selling your home and want to ensure it looks fresh and clean.
No matter what you are planning on doing, painting windows does not have to be an impossible task. Read on to see what we think you need to do
Clean and Prep The Wooden Windows
Before you start, you will have to give your windows a thorough clean. Getting rid of any dust, debris, cobwebs, etc is paramount on your window is a must. You can do this with a brush or air compressor, being sure to work into the corners to get rid of everything. For tougher dirt, you may need a small amount of warm water on the window. This is also the time to fill any holes or bumps in the window wood. Make sure to sand back the filler once it is dried.
Next step is to get all the window frames back to bare timber. You will have to sand it to do this. Doing this will give the wood a super smooth finish, perfect for applying the next coat of paint to your window. You can do this with a piece of sandpaper and a block or an electric sander.
When sanding your window, you must go in the direction of the grain. You also have to be careful of potentially damaging the window glass when sanding. A little bit of paper or masking tape may be a good idea. Once finished, give everything a wipe with a damp cloth or once again use an air compressor. Now that it is done, it is time for the last step for your window.
Priming
Now, you can think about applying some basecoat paint to the window. Basecoat paint is a vital step in the process, it will give you even coverage and let the next coat of paint grip effectively. The correct basecoat to use depends entirely on what kind of surface you are painting on. Different types of wood require different types of paint. If you are working with hardwoods, you have to use a quality basecoat paint because they contain a lot of oils that can make for a blotchy appearance. We recommend a quality primer paint, preferably not a self priming choice.
We stock a range of basecoats that will be perfect for your window paint project. Choose a basecoat that will be ideal for whatever you have in mind – giving you the ideal painted surface to lay your topcoat on.
Painting Wooden Windows
When the basecoat has dried and hardened, you can move on to applying the first layer of paint. We would recommend putting some masking tape down on the glass edges. This means when you apply the paint you do not have to worry about splashes on the glass. An alternative method is to take a razor blade to any paint drips you have once they have dried on the glass. This has a dual benefit of giving you really sharp and tidy edges. Before painting, be sure to remove any of the window hardware like catches and handles.
When you have done all of this prep, you can move on to the next step of painting your window. It is best if you apply the paint in very thin layers as you can always add more but removing paint is very difficult. Too much paint and you will start to get an uneven finish and runs on your windows. Begin painting by working your way down horizontally. Once you have that done you can then start painting vertically to give you an even paint finish. This methodical application will give you the best finish on your window. You can have a variety of paints from low sheen finish to high gloss.
Use careful, even brush strokes to prevent uneven thickness. Apply the paint in thin layers and build them up gradually as each one dries until you have the desired look you're after on your window. The lifespan of your chosen paint will be dependent on its quality and composition, so consider researching the different types of paints and their use and effect on the type of timber you're planning to use them on.
Keep doing this until your painted surface meets your standards. Usually two coats will be enough, but sometimes a third may be required. Any questions, get in contact with us.
How To Paint Varnished Windows
If you prefer a more durable finish, you should use paint over varnished window frames. You need a good paint finish in case you have chosen to use paint across a varnished window frame. For this particular reason, it can be necessary that you get a good beginning. All painting work requires good preparation so great priming is a must. Painting a varnished window frame is necessary in many instances where, either it is not maintained over time, or now that the stain or varnish came off. A short look at a photograph of your frame shows that in several areas, the stain and varnish has come off, where the wood is open to the elements. This wood will likely then become black mainly because it has created mildew and mould, after which it begins to rot the window. In the event the frames of the doors and windows have deteriorated to this extent, it will likely be just about impossible to take them back to their original condition. Most windows that people own, are already necessary to paint and repair are exterior windows.
Prepping Your Windows
The very first thing necessary to be carried out in such cases is scraping and sanding all of the coatings which may have come loose on your window. Prior to deciding to apply paint on varnished window frames, ensure that the first coat of varnish is correctly bonded on the top of the frames. If the bonding is not really solid, and the varnish can be scratched or scraped away, then it's necessary that this old coating be removed from the window. This might appear to be a lot of work, however it is something that needs to be completed. Skipping this task, and going right to the applying of your primer, then it's almost guaranteed, you will have to redo the whole job again to get it done properly. It is not necessarily necessary that you just remove each of the existing coatings, but you will have to remove what is simple to take out.
Remove and scrape all of the old coating that may be loose by scraping and after that then sanding, and the varnish that may be still remaining has to be cleaned then rubbed down with fine sandpaper. Carry out the cleaning with soap and water and utilize 150 grit sandpaper if you need a perfect job.
Priming Your Window
It is actually now time for priming your window frame. You will see that paint primers are available in many types. The one that we would personally recommend, is actually a paint primer which is oil based. Let the primer dry once you have applied it and after that examine the surface for almost any areas that require to be filled. To get this done, you have to combine the application of exterior wood filler and caulk. This filler will fall off after a number of years in the event the filling is just too thick, so do as thin a filling that you can.
Once all of the filling has been completed, sand down all of the window wood along with the filler, without carrying this out for areas which have been caulked. Sand the caulked areas of the window only next. This sanding will result in the hairs of your window timber to rise up, which will lead to the first coat of primer feeling rough. This really is quite normal, and what you must do is sand these rough areas till they can be smooth again. Once the sanding is finished, use a second coat of paint primer to ensure the entire surface is totally primed.
Your topcoat of paint needs to be oil based mainly because it could have a lengthier life than water based versions. We explain this to you from experience. On the whole, a paint with higher sheen lasts longer. Other finishes, like satin and eggshell that happen to be what a lot of people request nowadays, will never last as long as a finish which is glossy paint.
For doing this work you might need a few tools and materials as shown below:
Tools
Paint scraper
Various grades of sandpaper -60,80,q20, 150, and 180
Paint Kettle
For protection from paint spray, work with a drop sheet
Caulk gun and filling knives
Step and extension ladders
Materials
White spirit
Primer
Caulk
Wood filler
Undercoat
Topcoat
Picking the Perfect Colour for Your Windows
What is the correct colour for your wooden windows? With the range of colours, looks and finishes to pick from, it can be difficult to begin. Here, we give you some tips for painting wooden window frames in this piece.
What Is the Ideal Shade For Wooden Windows?
There is no single best colour for wooden windows, in fact there are many considerations to make.
The exterior look of your house
How old and how your house was built
The overall look you want
What you want from your home
Things to think about when picking the colour of your windows
The exterior look of your home
The look of your house has a massive impact on the correct paint colours for windows. The colour of your. If you live in a classic brick home, then a traditional paint choice could be the best choice for you instead of a modern colour.
The Look and Age of Your Home
In broad terms, modern houses can look great with a modern colour scheme. The same goes for an older property working great with a more traditional colour choice.
The overall look you want
Greens, red and blues can be a great option for your wooden windows because they give you a really tidy and clean finish. If you want a really subtle and classic look then a more natural colour like a brown or green can be great – especially if you have a lot of greenery about. The classic choice of white can give you a pin sharp exterior as long as it doesn't contrast too much with your exterior. It looks excellent on a restored period home but could clash with a modern home.
For newer properties greys are a very common option. The whole spectrum is a popular choice – from light pebble greys all the way up to dark slate grey. It can work so well with your modern looking home, maintaining the chic and luxurious look. It also works really well with a massive range of colours and finishes meaning you can always pull off what you have in mind for your exterior. It is the ultimate in versatility for your home.
Where your property is situated
Knowing where your property lies in relation to its surroundings is a must when it comes to picking the correct timber window colour. You have to match it to your surroundings for the perfect look. It is a good idea to look at your surroundings to find the perfect colour. Knowing what will work best for your property itself and where it is situated is the key to picking the ideal colour.
What is your personal taste
All of this talk of what works and what doesn't all boils down what you actually want. If there are certain elements that you really want included then you can build your home around them to give you that perfect final look. If you want a striking window frame then you will need a building to match it – design with this in mind.
Consider what you want the end result to be – a timeless look could be a razor sharp white or a more mellow choice. There is no singular perfect white for everything so consider your hue wisely as they vary widely.
Your Interior
Not only do you have to consider the outside, but you should really think about the inside. In general, the outside colour of your windows will not be the same as the interior. This is simply down to the fact that it may just not work the same as it does on the exterior as your interior will be different. Light colours are often the choice here.
What is the most common choice?
The most common window colours we see being chosen these days are neutral colours like white, grey, black etc. They fit in well with more contemporary homes and can even give old ones a new life. If a home has an exterior like brick then dark frames can look great with it, or even white if it is an older property. Wooden windows are usually a big feature in older buildings and are an intricate part of its design.
Think about the interior of your room
When it comes to picking the proper colour for the interior of your windows you have to consider a few things. A modern interior with a minimal look with a dark window frame with a warm feel to it may not be the best choice. We would recommend you go with a bright, neutral paint which will compliment the room perfectly. Maybe you have a more classic interior with a luxurious, rich feel? In this instance a darker coloured wood will be the ideal choice. The general rule of thumb is that lighter colours work best for interior windows.
Think about your current interior
You will have to consider the current look and feel of your interior when picking a colour. This will give you a clue of what will work best throughout the room and make sure you find the ideal complimenting colour.
How is the room used?
Is this a window that will be the focal point of a room or that will get a lot of use? Well then you need to think about the style of the window and the room in general work well together.
The main thing to remember is that this all comes down to your personal preference. Use what we mentioned above as a guide to help you make the correct decision but be sure to consider your preferences as well. Once you have done this you will have the perfect window colour that is sure to work perfectly for your room.