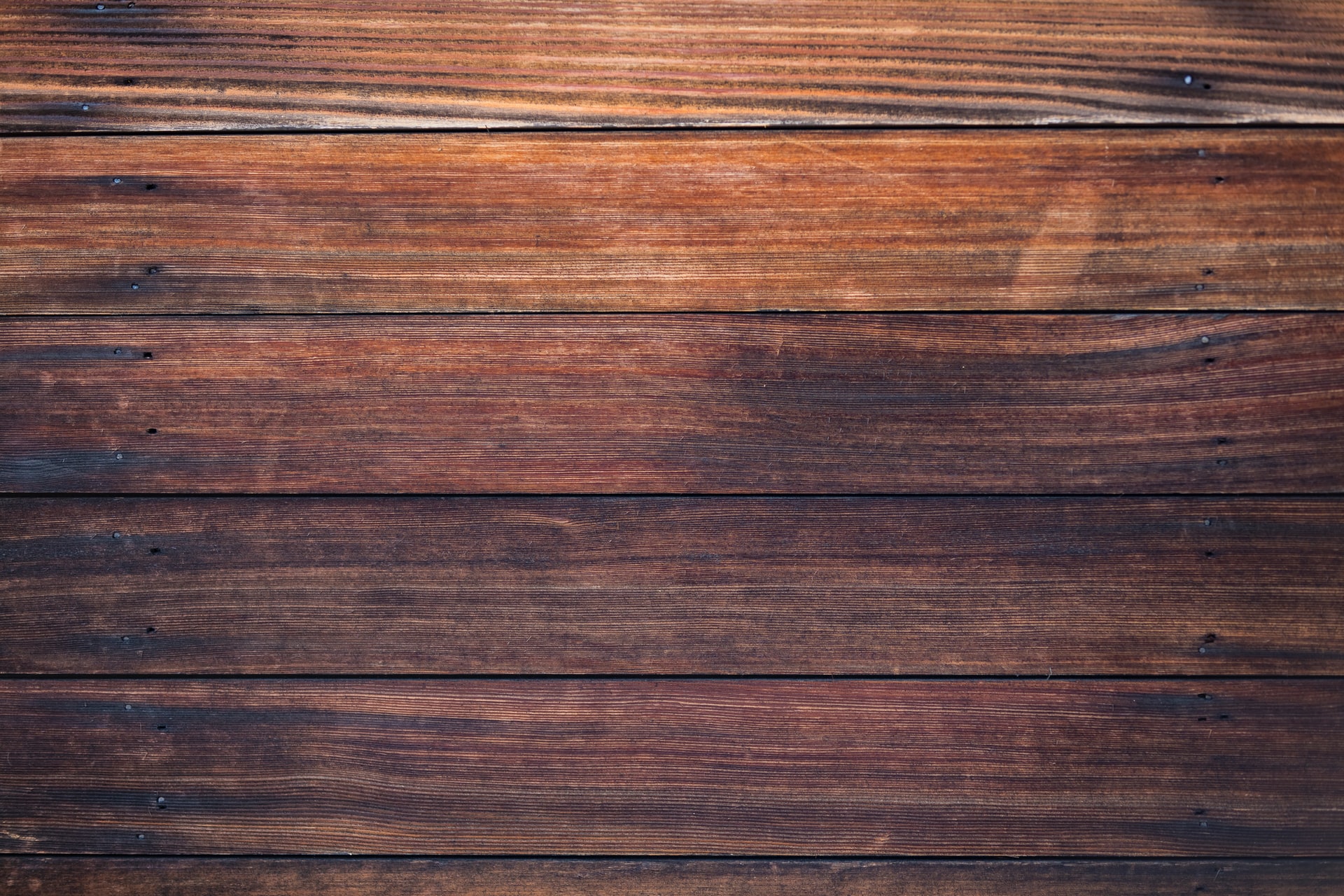 All You Need to Know About Applying Primer on Wood
It is difficult to apply primer to wood, something that beginners often do not understand. Primers are chemically designed to go directly into the surface and hide imperfections that may be there.
Primers improve the wood's surface to allow it to easily bind with the paint you are applying. Primers have an adhesive property that allows the paint to absorb which can help improve its overall appearance.

Primers hide small holes in wood and make knots, stains, etc. less obvious. Primers make the paint last longer and everything that you do will have a much more professional appearance.
Primer is not necessary if the paint already has a primer coating. Primers will not be required if that is the case. You only need to inspect for areas that aren't covered by the primer.
Primer is the best friend of a professional painter!
Why is this? It's important to ensure that your wood surface is ready for paint in order to allow new paint to shine and create the beautiful colour you desire.
You did read that correctly. Wood can be very picky, so to speak, so you need to prepare your wood grain before it will hold onto the paint you are using.
It is a delicate (and beautiful!) process, and when done correctly, it can produce beautiful results that will last a lifetime.
There are some key points to remember when you paint wood, especially when assessing how much primer will actually be needed for the job you are doing.
Pre-Painted Wood VS Unfinished Wood
The first thing to do is determine if your wood surface is finished or unfinished.
This is because unfinished wood has a porous surface that could be hard to work with.
It will absorb more of what you put on it than wood that has been repainted.
This is because, even if the wood has been previously painted it will still retain, deep inside of the wood grains, some of the old paint molecules when this was done before.
Even if you intend to sand it off, it might not require as many coats as a piece of lumber that is brand-new without any type of coating at all.
You should use primer even if your wood surface or plank has been previously painted to ensure that it retains the new colour.
Quality & Colour Of Wood
When deciding what to initially do, you also need to consider what type of primer to use, which is another important consideration to make.
Are you, for example, working with stained wood or not?
To make sure that the stain doesn't show through your paint, use a tinted primer.
Are you using a piece wood with a dark color?
To make sure your primer is fully covered, you will likely need to apply more primer, perhaps several more coats just to make sure everything is thoroughly covered.
What Will The The Location Of The Wood Item Be Once The Project Is Completed?
This is a question that most people forget to ask: Where is the finished project going?
Do you intend to place it outdoors, or perhaps in a location where there will be a high amount of traffic?
You might consider applying more primer and possibly a stain-blocking primer to protect your new paint colour from staining, a common problem that can occur depending upon the location where you will place it once you are done.
This is something a primer of quality should usually take care of very easily.
It will take some effort to remove the primer, no matter if it is old or newly painted.
It may be necessary to use an electric sanding device such as an orbital sander, palm sander, to remove it from large surfaces like walls.
Remember, you don't have to take out any primer or paint if you are painting over an existing wall. You can simply smoothen the surface by using 220 grit sandpaper. Then, you can get to work on painting whatever it is that you are creating.
However, priming walls is a good idea when you are painting over oil-based paints using water-based (latex) paint products.
Which Primer Types Should You Use?
After we have covered how to assess your wood surface, it is time to answer the following important question:
Which primer should I use?
Before we get into the details, let's first address one thing: Avoid self-priming paints if at all possible.
Why is this? Self-priming paints are not the best option, especially for bare wooden surfaces.
They can be useful in certain situations but they are not the best when you want to achieve the best finish coat.
Now that you're done, let's look at some great primers for different situations.
What Is The Best Primer To Use On Wood If Applying Multiple Coats?
This will depend on the factors mentioned above, but I'm going to outline what to look for when you decide how many coats of primer you need, depending upon how comprehensive the project actually is.
What Is The Best Reason For Using One Coat Of Primer?
Wood surfaces can be painted with one coat of primer, even if it's a second coat. How can you tell how much primer is enough?
You're good to go if your surface appears to have been fully coated with the primer you choose and has dried completely to the touch without any visible wood grain, which would be the ideal scenario.
On the other hand, in a worst-case scenario, you can add an additional coat of paint to make sure you are happy with the colour of your paint after applying a single coat paint along with the primer.
What Is The Best Time To Use More Coats Of Primer?
You should apply more primer in situations when the wood is very worn and needs to be covered. This tends to be proverbially thirsty wood, especially extremely dry wood that will require this type of treatment.
If you are doing a DIY project with palette wood, it may be necessary to apply two coats of primer if you want to get maximum coverage and the best final result.
It is important to prepare this kind of wood with primer before applying any primer. This may involve an extensive amount of sanding, and if you choose to do this, the sandpaper needs to be best suited for this type of lumber.
This will make the wood more receptive, per se, to the primer and paint colour that you will be using.
If you are working with a dark color and want to paint over it with white, or another bright colour, you will need two coats of primer due to the contrast of the dark and light colors applied one on top of the other.
You'll need to ensure that the underlying color doesn't show when you finish. In such cases, two coats of primer may be necessary and an additional coat of paint might be recommended despite the extra expense since good results should be your primary objective.
How to apply primer on wood
Mixing primer well is essential if you expect to achieve good results. You should also know how to apply it before you paint a piece of wood. You can apply primer to wood using a spray, brush, or roll. Spray primer is a simpler option because of how easy it is to apply the primer using a tool designed for this purpose. However, it will require you to apply several coats to achieve good coverage. Brushing takes more time and requires more effort, but it will result in a thinner layer of the topcoat.
For each primer product that you decide to use, there are instructions provided so that you will know exactly how to apply it. These are the steps you need to follow:
Clean any previously painted surfaces as thoroughly as possible to maximize your results. Make sure there are no grease or dust particles remaining on the wood that you are using.
Once you have adequately applied the primer, you will then need to use some type of brush designed for spreading it out, making it thin enough to apply the next coat.
Let it dry for 6-8 hours before you apply the polishing paste you are using with this project.
Sand the putty with sandpaper at 180 grit, at the very least, or sandpaper that is very close to this number. Experts recommend using sandpaper with an extremely fine grit, especially if the primer increases wood cell fibers in the wood that you are using.
3.Primer colour
It is important to be aware of the primer colours that are best for your paint. Gray primer is recommended for darker paints. White primer is for lighter paints. This is generally recommended by people that do this every day. When applying primer to wood, keep track of the spacing between coats and how many coats you need to complete the project.
Tinted primers can be used to match the paint colour as well. If you are hoping to create a smooth transition from primer to topcoat, this will likely work the best.
Which primer is better: oil-based or latex-based?
It is best to follow professional advice and use an oil-based primer first, then a latex-based primer, if you plan to apply primer to wood. This is because the oil-based primer has one advantage: it is more stickier than latex-based primers, but it is also more susceptible to cracking, depending upon where the finished product is going to be stored or used. Latex-based primer is best for outdoor furniture. If you're dealing with wood that requires an oil-based primer, latex primer is still better than its oil-based counterpart.
Primer brands that are well-known
Modern primers dry faster than in the past and stick to wood much better than old-fashioned primers. This improves the adhesion to the paint topcoat.
Masonry primer can be used to coat wood. It retains the Ph level without affecting adhesive capacity. It prevents white deposits from forming on the surface, called efflorescence, which can greatly affect your finished product in a negative fashion.
There are also stain-blocking primers on the market. They can be used to block any substance, including water and smoke, adversely affecting the surface that you are working on. And as a general rule, it is useful for applying lighter colours over darker ones.
When applying primer to wood, bonding primer is an option. Because of its excellent adhesive capabilities, it can be used on surfaces made from ceramic tiles, vinyl, and even plastic materials.
Multipurpose primers are more popular due because they can be used on almost any surface. However, it is important to choose reputed brands because there has been a lot of adultery reported by those who have used these primers.
You will use a primer base coat depending on which colour you choose. If you are going to use primer on wood, make sure you only purchase high-quality products, and always avoid options that are simply going to save you money if you want to get the best results once you are done.
Although the use of primer may seem redundant, it will save you a considerable amount of time, money, and will certainly help in your efforts to complete a job properly. Before you paint any wooden item, simply stated, it is necessary to prime it before applying any type of paint. If you truly want to avoid common problems, such as your paint to cracking, wearing out, or even peeling off, using primer the best decision that you can make.