Wood Statues in Howth, Co. Dublin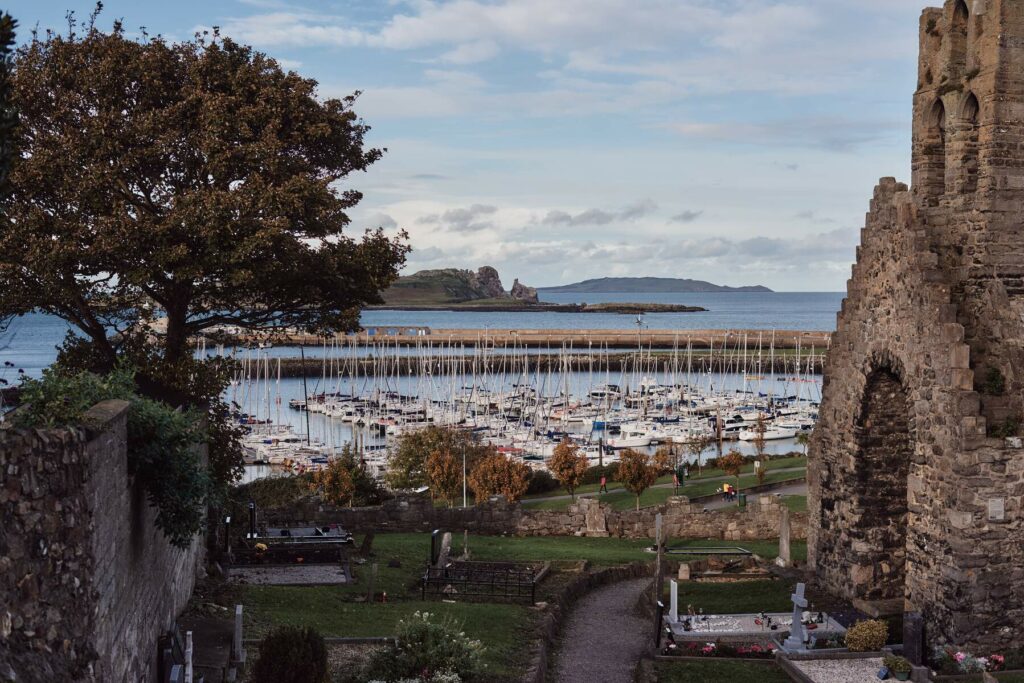 Howth is a fishing centered town in north county Dublin. The town is famous for its fishing community and by consequence its brilliant seafood dining. It is also home to three relatively new wooden statues by the famed Irish wood carver Richie Clarke. Clarke, who is based out of Mullingar in Westmeath is heavily influenced by Irish history and mythology. Fingal County Council commissioned the three pieces from Clarke with a focus to be on the Howth's maritime involvement.
The pieces depict a mermaid, a fisherman gathering net and an elegantly designed dragon head bow of a boat. The statues are situated near the courthouse in Howth and really add a lot to the area both in artistic merit and telling the story of the town.
Howth has been a spot of note in Ireland since ancient times. It has been noted in Irish mythology and has been a fishing village and port since at least the 14th century. In more modern times it is known for its castle which is one of the oldest inhabited structures in Ireland as well as its aforementioned fishing roots. The land itself was originally an island, but is now connected to Sutton by a sliver of land known as a tombolo.